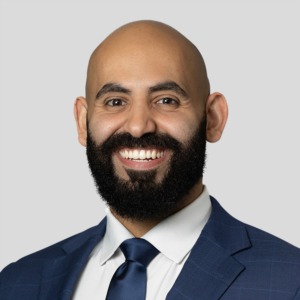 With years of experience in the area, I have a deep understanding of the local market, equipping me as your go-to guide for all your real estate needs. Whether you're a first-time homebuyer, looking to upgrade, or seeking investment opportunities, I'm here to help you navigate the journey with confidence, trustworthiness, and fun!
Beyond my professional life, I'm a dedicated practitioner of Brazilian Ju-Jitsu. This martial art has solidified the value of discipline, perseverance, and the importance of mastering the fundamentals, all of which I apply to my real estate business. Just like in Jiu-Jitsu, I believe in finding creative solutions to any challenge in your real estate journey.
Staying fit and healthy is a cornerstone of my life. I'm an avid weight lifter and fitness enthusiast, and I understand the importance of a well-balanced lifestyle, which includes finding the perfect home that suits your overall lifestyle and needs.
As an active member of my Coptic Christian community in Northern Virginia, honesty, integrity, and loyalty are more than words to me; they are principles that guide my personal and professional life. You can trust that I will serve you with the same level of dedication and loyalty I bring to my community.
Having grown up in Northern Virginia since 2000, I have a profound connection to the area. I've witnessed its growth, evolving neighborhoods, and its vibrant communities. Whether you're looking for a bustling urban lifestyle or a serene suburban home for your family, I have the local knowledge and insights to help you make informed decisions.
When you choose me as your real estate partner, you're getting more than a professional; you're gaining a friend who genuinely cares about your needs and dreams. I'm committed to making your real estate experience smooth and enjoyable.
Let's embark on the journey together, where trust, expertise, and your aspirations come first. Contact me today, and let's make your real estate goals a reality! 
Testimonials
I called Bola and asked a few questions about what it would take to buy my first home and after a couple phone calls, I felt confident Bola had my best interest at heart and knew he wouldn't steer me into something that wouldn't be good for me. After all, if I'm spending this much money on what may be the biggest purchase in my life, trust is a HUGE requirement for me. Bola had my trust!
In addition, I was confident in Bola being a professional in every aspect. He had access to the best lenders, inspectors, title company, contractors and anything else I would need. At the FEW times when he didn't know an answer off the top of his head (which wasn't often), he researched until he provided an accurate answer. He's as honest as can be!
We saw just under 10 homes, talked about pro's and con's of them all. When we found the right one and wanted to write an offer, Bola made sure we got it done, and done smoothly. WAY BELOW the asking price as well! Funny enough, the home I purchased was the first home Bola selected for us to tour. His ability to see the big picture, as well as beyond the current state of a house is incredible.
Bola never pressured or rushed me and was ALWAYS available from start to finish. I would recommend Bola to absolutely anyone looking for a trustworthy agent! He knows how to get the job done and removes ALL the stress along the way! A+ agent!
George Basaly
Bola took what can sometimes be an overwhelming process and made it an absolute breeze. His comprehensive knowledge of the Virginia market made me feel very confident in every decision I made throughout my home-buying experience. He even took the time during our showings (which he always expediently booked) to meticulously highlight key qualities in a home that I should look for and what to watch out for. When it came time to put an offer on a home, he was by my side every step of the way and made sure all of my questions were answered. His ability to strategize with you and to recognize the seller's desires is second-to-none, ultimately leading to a successful home-buying process even in such a competitive market. Bola truly cares for you as his client, and his genuine concern for your happiness does not stop at the signing of the contract. Without me even asking, he made the effort after signing to make sure that the seller provides a light fixture for the dining room when the original chandelier did not convey. I highly recommend Bola for his genuine care and dedication, professionalism, and expertise.
Mirette Boushra
Bola did an outstanding job assisting me in finding an apartment in VA. I was moving from TX, and unsure of where to start in the rental process, but Bola's expertise in the rental apartment market was instrumental in this process. He was very involved in all areas, to making sure I had the right options to choose from and making himself available for property showings. He was friendly, responsive, gave great advice, set up weekly emails threads with new property openings, and so extremely helpful. I cannot recommend Bola enough to anyone looking to rent, buy, or sell a home or condo.
Anna Enos
Bola was a dream come true. As first time homebuyers, we were overwhelmed with the finance side of buying. He walked us through each step, made it simple to understand, and showed us that home ownership is a reality for us. Thank you Bola.
Val Frances